New Child Protection Laws – By Jessica Greene
On 1 March 2016, significant changes to the child protection legislation in Victoria – The Children, Youth and Families Act 2005 (CYFA) – came into effect. Some changes include:
Limits to when a child will be reunified with a parent;
Changes to the names of Protection Orders; and
Changes to conditions that may be included on orders
As of 1 March 2016, if a child is subject to any of these orders, the name of that order will have been changed: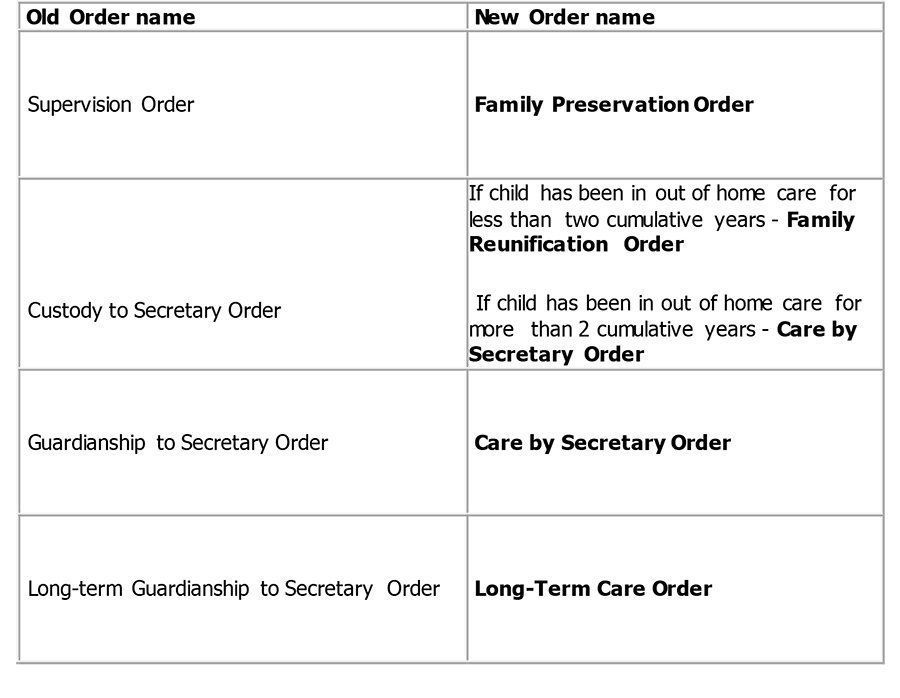 Some orders already existing as at 1 March 2016 will remain until they expire. Some, such as Custody to Secretary Order, automatically converted to a Family Reunification Order.
LIMITS TO REUNIFICATION
The most significant change is the inclusion of mandated timelines in which a child can be reunified to their parent or parents.
When a child has been placed in out of home care by an order of the Children's Court, parents will have an initial 12 months to address the protective concerns which have been identified in order for the child to safely return home.
If a child is placed on a Family Reunification Order and reunification to a parent does not occur in this 12 month period, the court will only be able to extend this order to work toward reunification if:
it is satisfied that there is compelling evidence that it is likely that parent of the child will permanently resume care of the child during the period of the extension;and
the extension will not have the effect that the child will be placed in out of home care for a cumulative period that exceeds two years.
If a child has been in out of home care for over two cumulative years, the court will no longer have the power to make an order that aims for reunification.
When calculating the time a child has been in out of home care, a court will consider special arrangements including child care or subsequent direct care by a parent.
PARENTS WITH CHILDREN IN OUT OF HOME CARE
If your child has been placed in out of home care, it is very important that you do not delay in addressing the protective concerns that led to their removal. You should ask your Child Protection worker to provide you with specific information about what is expected of you, including a list of support services they recommend you should engage with to address these concerns.
Review of Case Plan
When a Children's Court Order has been made in relation to your child, Child Protection will continue to be involved. Any decisions that Child Protection make in relation to your child which they consider are significant and related to your child's present and future wellbeing will be set out in the case plan. Such decisions may include:
a decision for non-reunification to parental care;
a decision which relates to your contact with your child; and/or
a decision about where your child should live
You should ask your Child Protection worker for a 'request for review of child protection decision' form if you do not agree with a Child Protection case plan decision. Once the internal review has taken place, if you are not happy with the outcome, you may then apply to the Victorian Civil and Administrative Tribunal to review the decision.
If your child is on a Family Reunification Order and the case plan does not support reunification, in some circumstances, Victoria Legal Aid may provide a grant of legal assistance for a lawyer to assist you in having your case plan reviewed.
Please contact Jessica Greene on 5226 4118 should you have any queries about how the new laws may affect you or otherwise require assistance in relation to your child protection matter.